"Educating, Perpetuating, and Generating a Hawaiian Positive Epidemic... by keeping people connected to educational opportunities to learn about Hawaiian cultural, spiritual, and healing practices!"
Monday, March 12, 2012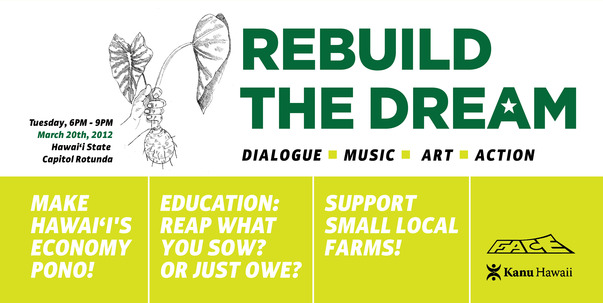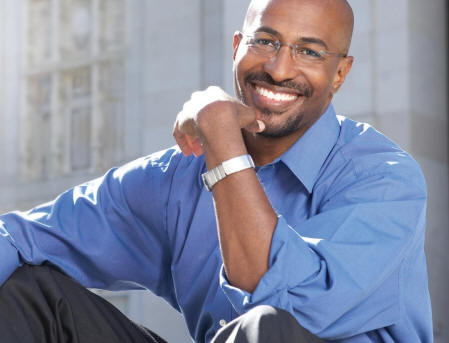 We want to fill the Capitol Rotunda with folks who will bring tables, chairs, food, and their ideas to the State Capitol and settle in for a discussion with Van about creating a sustainable, equitable economy. Van Jones will present a platform for bottom-up, people-powered economic solutions to promote sustainable agriculture, state banks, and affordable education.
The Dream Revivals are cultural, political, spiritual, and educational celebrations being held across the country, for the 99% movement—thousands are joining celebrities, musicians, artists, and progressive leaders calling for a more just and sustainable economy. Hawaii's gathering features slam poetry by Kealoha, live music by Jive Nene and Kupa 'aina, and a discussion with renowned activist Van Jones.
SCHEDULE
4pm - 6pm: Legislative visits, art, culture, and movement-building training
6pm - 9pm: Pop-up Dinner with Van Jones
Bring a chair and wear green!
This event is Free.
Bring friends!
---
Kanu Hawaii is planting a more sustainable, compassionate, resilient future. The roots of social change are personal commitments that support mutual growth. Whether you live near or far from Hawaii, please help grow a better world.